Posts for tag: smile makeover
By Morshed Dentistry
March 30, 2017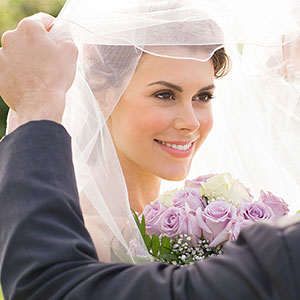 The big day you've waited for all your life is just around the corner — your wedding day! And to make that day as special as possible you've been working on making yourself more attractive.
In all your preparations, don't forget your smile. There are many ways to make it shine, some requiring little time or effort. A professional dental cleaning and polishing, for example, can do wonders for brightening your smile. If you have above normal staining, you can also undergo professional whitening to remove stains and enhance your teeth's natural color.
Some problems, though, like chipped, slightly misaligned or heavily stained teeth may require more than a cleaning or whitening session. In these cases, you might consider covering these less attractive teeth with porcelain veneers to transform their appearance. As the name implies, veneers are a thin layer of tooth-colored, translucent porcelain custom designed for you and bonded permanently to the visible tooth.
While veneers can significantly change your smile, it can't fix every appearance problem. Some teeth require more extensive dental work, like a porcelain crown that completely covers a tooth, or dental implants to replace missing teeth. In more complex situations you may want to look at orthodontics to repair an unattractive bite, or plastic surgery to change the look of a gummy smile.
Keep in mind, though, many of such treatments take time: installing dental implants can take months and some orthodontic treatments, years. As soon as you can, you should discuss your smile appearance with your dentist and what can be done to enhance it in the time you have.
With the help of your dentist, orthodontist or other specialist, you can change your smile. And that, along with all your other preparations, will help make that once in a lifetime day even more special.
If you would like more information on undergoing a smile makeover, please contact us or schedule an appointment for a consultation. You can also learn more about this topic by reading the Dear Doctor magazine article "Planning Your Wedding Day Smile."
By Morshed Dentistry
July 15, 2013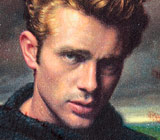 Imagine how different things would have been for movie star James Dean, had he not managed to replace the front teeth he lost as a youngster. According to one biography of the 1950s heartthrob, Dean's teeth were knocked out while he was swinging around on a homemade trapeze. Because his smile was restored, Dean was able to land the plumb movie roles that catapulted him to stardom.
This is perhaps the ultimate example of how a smile makeover can create new opportunities for a person. But opinion polls confirm that nearly 90% of adults feel an attractive smile is an important social and career asset. And, an almost equal percentage of adults feel that their smile could use some improvement.
Are you unhappy with your smile? Is a smile makeover something you've ever thought about? Dear Doctor magazine has come up with a great list of questions you can ask yourself to figure out if you would benefit from this life-changing experience:
Do you avoid smiling in photos?

Are you conscious about spaces and gaps in your teeth?

Are your teeth making you look older than you feel?

Have you held back a smile?

Do you feel that your teeth are stained or too yellow?

Do you hold your hand up in front of your mouth when speaking or laughing?

Do you notice areas of excessive tooth wear that make your smile look older?

Do you have little teeth and a gummy smile?

Are your teeth crooked, chipped or crowded?

Do you wish you had someone else's smile?
If you answered "yes" to any of these questions, please come in and see us. We have an amazing array of cosmetic procedures available to us — far more than what was available to James Dean in the 1950s. These options range from relatively inexpensive teeth whitening treatments to more permanent cosmetic solutions such as porcelain crowns and veneers. Together we can come up with a plan to give you the smile you've always dreamed about.
If you would like more information about what a smile makeover could mean for you, please contact us or schedule an appointment. You can learn more about smile makeovers by reading the Dear Doctor magazine article "Beautiful Smiles by Design." Dear Doctor also has more on "The Impact of a Smile Makeover."
By Morshed Dentistry
February 17, 2013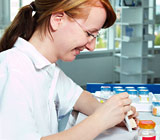 While we have gained recognition for our role in creating gorgeous smiles with porcelain veneers, the often overlooked or unknown key contributors in this process are the dental laboratory technicians. These behind-the-scenes artists are the trained professionals in the art of using dental porcelain to hand-craft veneers and crowns into near exact replicas of natural teeth in shine, opacity, translucence and shape.
Through the use of precise molds and excellent communication skills, we share detailed information with the laboratory technician to create veneers or crowns specifically for enhancing and improving your smile. In fact, communication must be so exact that it often demands correct lighting, cameras and computers to produce optimal results. This process also requires a variety of colors, shapes and translucency, created so that once we cement them into place, they appear as beautiful natural teeth. If your veneers are part of a smile restoration or makeover and you are getting them for several front teeth, the end results are typically brighter and whiter than your natural teeth. However, they must blend with surrounding teeth if those teeth are not also receiving veneers. So it is often recommended to have your natural teeth whitened before the veneers are replaced.
Good dental porcelains in the right hands can make for spectacular tooth imitations by mimicking tooth enamel perfectly. And now that you have these facts, you begin to understand all of the expertise, artistry, and the technology required by laboratory technicians to produce the most dazzling porcelain veneers.
To learn more about porcelain veneers, continue reading the Dear Doctor article, "Smile Design Enhanced With Porcelain Veneers." Or if you are ready to see what cosmetic dentistry can do for you, contact us to schedule a consultation.