Posts for: March, 2019
By Morshed Dentistry
March 17, 2019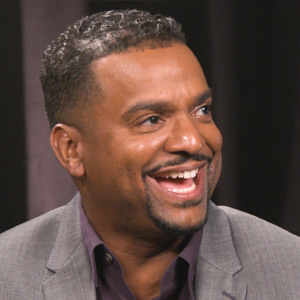 As the host of America's Funniest Home Videos on ABC TV, Alfonso Ribeiro has witnessed plenty of unintentional physical comedy…or, as he puts it in an interview with Dear Doctor–Dentistry & Oral Health magazine, "When people do stuff and you're like, 'Dude, you just hurt yourself for no reason!'" So when he had his own dental dilemma, Alfonso was determined not to let it turn onto an "epic fail."
The television personality was in his thirties when a painful tooth infection flared up. Instead of ignoring the problem, he took care of it by visiting his dentist, who recommended a root canal procedure. "It's not like you wake up and go, 'Yay, I'm going to have my root canal today!'" he joked. "But once it's done, you couldn't be happier because the pain is gone and you're just smiling because you're no longer in pain!"
Alfonso's experience echoes that of many other people. The root canal procedure is designed to save an infected tooth that otherwise would probably be lost. The infection may start when harmful bacteria from the mouth create a small hole (called a cavity) in the tooth's surface. If left untreated, the decay bacteria continue to eat away at the tooth's structure. Eventually, they can reach the soft pulp tissue, which extends through branching spaces deep inside the tooth called root canals.
Once infection gets a foothold there, it's time for root canal treatment! In this procedure, the area is first numbed; next, a small hole is made in the tooth to give access to the pulp, which contains nerves and blood vessels. The diseased tissue is then carefully removed with tiny instruments, and the canals are disinfected to prevent bacteria from spreading. Finally, the tooth is sealed up to prevent re-infection. Following treatment, a crown (cap) is usually required to restore the tooth's full function and appearance.
Root canal treatment sometimes gets a bad rap from people who are unfamiliar with it, or have come across misinformation on the internet. The truth is, a root canal doesn't cause pain: It relieves pain! The alternatives—having the tooth pulled or leaving the infection untreated—are often much worse.
Having a tooth extracted and replaced can be costly and time consuming…yet a missing tooth that isn't replaced can cause problems for your oral health, nutrition and self-esteem. And an untreated infection doesn't just go away on its own—it continues to smolder in your body, potentially causing serious problems. So if you need a root canal, don't delay!
If you would like additional information on root canal treatment, please contact us or schedule a consultation. You can learn more by reading the Dear Doctor magazine articles "A Step-By-Step Guide to Root Canal Treatment" and "Root Canal Treatment: What You Need to Know."
By Morshed Dentistry
March 07, 2019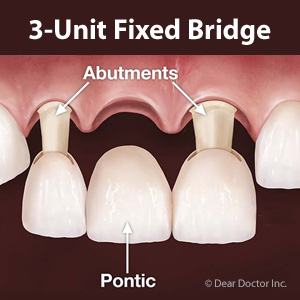 We can do a great many things to preserve diseased teeth, from filling cavities to crowning damaged but still viable teeth to protect them and restore their attractiveness. But there may come a point where continued treatment just isn't worth it, and it may be time to remove and replace your troubled teeth.
Dental implants have become the premier restoration for missing teeth. But they have some anatomical limitations and may not work for some situations like excessive bone loss or close nerve proximity. And while a removable partial denture is a solid option, perhaps you'd rather have a fixed solution.
You might then want to consider a fixed bridge to replace one or more missing teeth. This tried and true option has been a mainstay in dentistry for several decades; and while implants may have surpassed them in popularity, they're still available and effective as a restorative option.
A traditional fixed bridge is composed of three or more life-like crowns that are fused together like pickets in a fence. The crown or crowns in the middle fill the empty tooth space; the outside crowns fit over and are bonded to the natural teeth on either side of the empty space to support the bridge. These natural teeth must be reduced in size to accommodate the crowns to fit over them.
Depending on how many teeth are missing, fixed bridges can be a more affordable alternative to dental implants and can achieve life-like results in both form and dental function. But the alterations required for the supporting teeth are permanent and can weaken them. The interface between the natural teeth and the bridge crowns has a higher risk of decay and periodontal disease, so you'll need to be extra vigilant with daily hygiene and regular dental cleanings and checkups.
And even though implants can be more expensive in the short-term, they typically have better durability and less maintenance costs than other restorations. Over the long-term, an implant restoration might actually incur less cost than a fixed bridge.
Still, a fixed bridge can be an effective way to replace missing teeth. Depending on your finances and your overall dental health, a bridge could help you regain an attractive smile.
If you would like more information on options for replacing missing teeth, please contact us or schedule an appointment for a consultation. You can also learn more about this topic by reading the Dear Doctor magazine article "Crowns & Bridgework."