Posts for: January, 2017
By Morshed Dentistry
January 21, 2017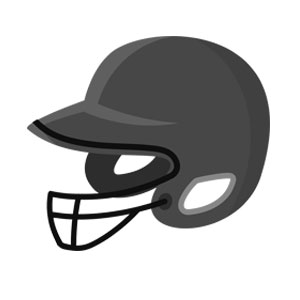 For major-league slugger Giancarlo Stanton, 2014 was a record-breaking year. After the baseball season ended, he signed a 13-year, $325 million contract with the Miami Marlins — the biggest deal in sports history. But earlier that same year, Stanton suffered one of the worst accidents in baseball: He was hit in the face by an 88-mph fastball, sustaining multiple fractures, lacerations, and extensive dental damage.
After the accident, Stanton didn't play for the remainder of the season. But now he's back in Spring Training… and he's got a not-so-secret weapon to help protect him against another injury: A custom-made face guard designed to absorb impacts and keep him from suffering further trauma.
As sports fans, we're glad that Stanton was able to overcome his injury and get back in the game. As dentists, we'd like to remind you that you don't have to be a major-league player to feel the harmful effects of a sports injury — and you don't have to look far to find a way to protect yourself. In fact, you can get a custom-made mouthguard right here at the dental office.
Mouthguards have a long tradition in sports like football, boxing, and hockey. But did you know that far more Americans are injured every year playing "non-collision" sports like basketball, baseball — and even bicycling? And it doesn't take a major-league fastball to cause a dental injury: The highest incidence of sports-related dental injuries occurs in 15-to-18-year-old males. In fact, about one-third of all dental injuries among children stem from various types of sports activities. These injuries may result in countless hours being lost from school and work, and cost significant sums for treatment and restoration.
Mouthguards have a proven track record in reducing dental and facial injuries: They are capable of absorbing the energy of a blow to the mouth, and dissipating it in a way that prevents damage to facial structures and teeth. But not all mouthguards are created equal: Custom-fabricated mouthguards, which are produced from an exact model of your mouth made right here in the dental office, offer by far the best protection. They fit better and safeguard the teeth more fully than any off-the-shelf or "boil-and-bite" type can. Plus, they're more comfortable to wear. And let's face it: No mouth guard can protect your teeth if you don't wear it.
What's more, some recent studies indicate that custom-made mouthguards may offer significant protection against concussion. An increasing awareness of the dangers that concussion may pose to athletes is one more reason why we recommend custom-made mouthguards to active people and their families.
To get his face guard, Giancarlo Stanton reportedly went to a specialist sporting-goods manufacturer in Illinois, and paid around $1,000. But you can get a custom-made mouthguard for yourself or your loved ones right at our office for a fraction of that price. And the peace of mind it can give you is… priceless.
If you have questions about custom-made mouthguards, please contact us or schedule an appointment for a consultation. You can learn more by reading the Dear Doctor magazine articles "An Introduction to Sports Injuries & Dentistry" and "Athletic Mouthguards."
By Morshed Dentistry
January 06, 2017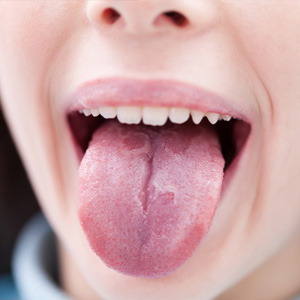 If you've ever been alarmed to find oddly-shaped red patches on your tongue, you can relax for the most part. Most likely, you're part of a small fraction of the population with a condition known as geographic tongue.
The name comes from the irregular shape of the patches that seem to resemble land formations on a map. Its medical name is benign migratory glossitis, which actually describes a lot about the condition. The patches are actually areas of inflammation on the tongue ("glossus" – tongue; "itis" – swelling) that appear to move around or migrate. They're actually made up of areas where the tiny bumps (papillae) you normally feel have disappeared: the patches feel flat and smooth compared to the rest of the tongue.
We're not sure why geographic tongue occurs. It often runs in families and seems to occur mostly in middle-aged adults, particularly women and non-smokers. It's believed to have a number of triggers like emotional stress, hormonal disturbances or vitamin or mineral deficiencies. There may also be a link between it and the skin condition psoriasis. Under a microscope the red patchiness of both appears to be very similar in pattern; the two conditions often appear together.
The bad news is we can't cure geographic tongue. But the good news is the condition is benign, meaning it's not cancerous; it's also not contagious. It poses no real health threat, although outbreaks can be uncomfortable causing your tongue to feel a little sensitive to the touch with a burning or stinging sensation. Some people may also experience numbness.
Although we can't make geographic tongue go away permanently, you should come by for an examination to confirm that is the correct diagnosis. Once we know for sure that you do have migratory glossitis, we can effectively manage discomfort when it flares up. You should limit your intake of foods with high acidity like tomatoes or citrus fruits, as well as astringents like alcohol or certain mouthrinses. We can also prescribe anesthetic mouthrinses, antihistamines or steroid ointments if the discomfort becomes more bothersome.
It may look strange, but geographic tongue is harmless. With the right care it can be nothing more than a minor annoyance.
If you would like more information on benign migratory glossitis, please contact us or schedule an appointment for a consultation. You can also learn more about this topic by reading the Dear Doctor magazine article "Geographic Tongue."