Posts for: June, 2015
By Morshed Dentistry
June 28, 2015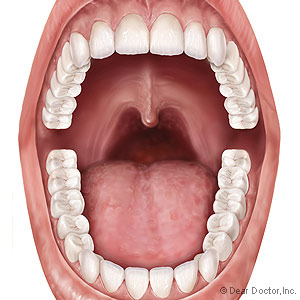 Each part of the human body is an intricate wonder. Take your teeth, for example: they're so woven into everyday life we don't notice them, yet they each work seamlessly with the jaws and mouth so we can eat, speak and even smile.
Here, then, are a few facts to help you understand — and appreciate — these tiny, amazing wonders we call teeth.
Layer Upon Layer. Rather than one solid mass, teeth are composed of different layers of slightly different tissues each with a unique role in protecting and enabling a tooth to function. Innermost is the pulp filled with connective tissue encasing blood vessels and nerves that transmit sensations to the brain. The next layer out is the dentin, a bone-like material sensitive to touch and other stimuli, which also absorbs some of the forces generated when biting or chewing. The outermost layer is enamel, the hardest material in the body and the tooth's first defense against infection and other dangers.
Front and Center. Teeth perform different functions depending on their type and location. Front teeth are our "onstage performers" — they help us to speak and enunciate words clearly and, of course, contribute to our smile. They're also adept at cutting through food when it first enters our mouths.
The Support Team. In keeping with our theater analogy, back teeth are our "backstage crew": they help support our facial height, provide balance for the jaws as we swallow and protect the front teeth from too much vertical force. They're also able to crush food before we finally swallow, which aids in the digestive process.
Intended for a Lifetime. If you consider all the environmental factors our teeth face — acidic foods, biting forces and temperature swings to name a few — you then can appreciate their resiliency. Of course, teeth have their enemies: decay, infection and trauma. With daily brushing and flossing and at least a couple of visits a year to our office for cleanings and checkups, you can help thwart many of those enemies. With both our efforts we can make sure your teeth really do last a lifetime.
If you would like more information on how your teeth function (and how to care for them), please contact us or schedule an appointment for a consultation.
By Morshed Dentistry
June 13, 2015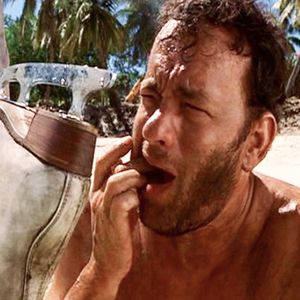 Did you see the move Cast Away starring Tom Hanks? If so, you probably remember the scene where Hanks, stranded on a remote island, knocks out his own abscessed tooth — with an ice skate, no less — to stop the pain. Recently, Dear Doctor TV interviewed Gary Archer, the dental technician who created that special effect and many others.
"They wanted to have an abscess above the tooth with all sorts of gunk and pus and stuff coming out of it," Archer explained. "I met with Tom and I took impressions [of his mouth] and we came up with this wonderful little piece. It just slipped over his own natural teeth." The actor could flick it out with his lower tooth when the time was right during the scene. It ended up looking so real that, as Archer said, "it was not for the easily squeamish!"
That's for sure. But neither is a real abscess, which is an infection that becomes sealed off beneath the gum line. An abscess may result from a trapped piece of food, uncontrolled periodontal (gum) disease, or even an infection deep inside a tooth that has spread to adjacent periodontal tissues. In any case, the condition can cause intense pain due to the pressure that builds up in the pus-filled sac. Prompt treatment is required to relieve the pain, keep the infection from spreading to other areas of the face (or even elsewhere in the body), and prevent tooth loss.
Treatment involves draining the abscess, which usually stops the pain immediately, and then controlling the infection and removing its cause. This may require antibiotics and any of several in-office dental procedures, including gum surgery, a root canal, or a tooth extraction. But if you do have a tooth that can't be saved, we promise we won't remove it with an ice skate!
The best way to prevent an abscess from forming in the first place is to practice conscientious oral hygiene. By brushing your teeth twice each day for two minutes, and flossing at least once a day, you will go a long way towards keeping harmful oral bacteria from thriving in your mouth.
If you have any questions about gum disease or abscesses, please contact us or schedule an appointment for a consultation. You can learn more by reading the Dear Doctor magazine articles "Periodontal (Gum) Abscesses" and "Confusing Tooth Pain."