Posts for: March, 2015
By Morshed Dentistry
March 24, 2015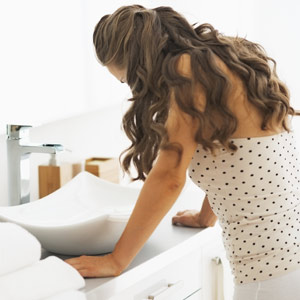 While most dental problems are caused by disease or trauma, sometimes the root problem is psychological. Such is the case with bulimia nervosa, an eating disorder that could contribute to dental erosion.
Dental erosion is the loss of mineral structure from tooth enamel caused by elevated levels of acid in the mouth, which can increase the risk for decay and eventual tooth loss. While elevated acid levels are usually related to inadequate oral hygiene or over-consumption of acidic foods and beverages, the practice of self-induced vomiting after food binging by bulimic patients may also cause it. Some of the strong stomach acid brought up by vomiting may remain in the mouth afterward, which can be particularly damaging to tooth enamel.
It's often possible to detect bulimia-related erosion during dental exams. The bottom teeth are often shielded by the tongue during vomiting, so erosion may be more pronounced on the unshielded upper front teeth. The salivary glands may become enlarged, giving a puffy appearance to the sides of the face below the ears. The back of the mouth can also appear red and swollen from the use of fingers or objects to induce vomiting.
Self-induced vomiting may not be the only cause for dental erosion for bulimics. Because the disorder causes an unhealthy focus on body image, bulimics may become obsessed with oral hygiene and go overboard with brushing and flossing. Aggressive brushing (especially just after throwing up when the tooth enamel may be softened) can also damage enamel and gum tissue.
Treatment must involve both a short — and long-term approach. Besides immediate treatment for dental erosion, a bulimic patient can minimize the effect of acid after vomiting by not brushing immediately but rinsing instead with water, mixed possibly with a little baking soda to help neutralize the acid. In the long-term, though, the eating disorder itself must be addressed. Your family doctor is an excellent starting point; you can also gain a great deal of information, both about eating disorders and treatment referrals, from the National Eating Disorders Association at their website, www.nationaleatingdisorders.org.
The effects of bulimia are devastating to mental and physical well-being, and no less to dental health. The sooner the disorder can be treated the better the person's chance of restoring health to their mind, body — and mouth.
If you would like more information on the effect of eating disorders on oral health, please contact us or schedule an appointment for a consultation. You can also learn more about this topic by reading the Dear Doctor magazine article "Bulimia, Anorexia & Oral Health."
By Morshed Dentistry
March 09, 2015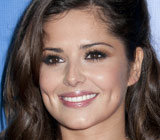 What if you had orthodontic treatments to enhance your smile — and nobody knew about it until it was all done?
That (almost) happened to British singer, cover girl and television personality Cheryl Cole. Since her big break in 2002, on the British reality show Popstars: The Rivals, Cole has had a successful music career, taken turns judging both the British and American versions of The X Factor, and graced the covers of fashion magazines like Elle and Harpers Bazaar.
And somewhere along the way, Cole wore an orthodontic appliance. It very nearly went undetected… until a colleague spilled the beans. That's when Cole was forced to divulge her secret: For a period of time, she had been wearing clear aligners on her teeth. Until her frenemy's revelation, only a few people knew — but when you compare the before-and-after pictures, the difference in her smile is clear.
So what exactly are clear aligners? Essentially, they consist of a series of thin plastic trays that are worn over the teeth for 22 hours each day. The trays are custom-made from a computerized model of an individual's mouth. Each tray is designed to move the teeth a small amount, and each is worn for two weeks before moving on to the next in the series. When the whole series is complete, the teeth will have shifted into their new (and better aligned) positions.
Besides being virtually unnoticeable, aligners are easy to remove. This makes it easy to keep the teeth clean — and can come in handy for important occasions (like cover-photo shoots and acceptance speeches). But don't remove them too frequently, or they won't work as planned. If that's a possibility (with teens, for example), aligners are available with "compliance indicators" to ensure they're being worn as often as they should be. They can also be made with special tabs to hold a place for teeth that haven't fully erupted (come in) yet — another feature that's handy for teens.
So if you need orthodontic work but prefer to stay "under the radar," ask us whether clear aligners could be right for you. Cheryl Cole did… and the results gave her something more to smile about.
If you would like more information on clear aligners, please contact us or schedule an appointment for a consultation. You can learn more about this topic in the Dear Doctor magazine articles "Clear Orthodontic Aligners" and "Clear Aligners for Teenagers."