Posts for: January, 2013
By Morshed Dentistry
January 15, 2013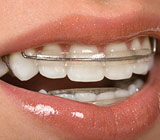 We'd like to take a moment to clarify why it is so important to wear the retainer(s) given to you after your orthodontic treatment. These devices, which literally "retain" your teeth in their new and improved positions, are not just for kids. Anyone who has recently had their teeth moved through orthodontics needs to wear them for the prescribed length of time. Here's why:
Though your teeth may now look perfectly aligned, research has shown that there is no "right" position for your teeth to be in that can assure they don't move again — no matter what age you are when treated for malocclusion ("mal" – bad; "occlusion" – bite). In fact, most people will see changes to their bite and tooth alignment as they get older, with or without orthodontic treatment.
For one thing, there is a natural tendency for bottom front teeth to undergo a gradual "uprighting" with age. This can cause them to crowd as they move toward the tongue. And it happens regardless of whether wisdom teeth are present.
In the case of teeth that have been straightened recently, a type of "memory" of their original position may cause them to drift back to it. This tendency gradually lessens, but it may be a problem for up to 18 months.
That's why it's crucial to follow our instructions for wearing retainers. Keep in mind that the plan we have given you is designed to achieve the best possible results in your individual case. Some people will need to wear retainers 24 hours per day, some just at night, and still others on an as-needed basis. You may have received a removable retainer or one that is secured to the back of your teeth. The important thing is to secure the results you've worked so hard to achieve.
If you have any questions about orthodontic retainers, please contact us, or schedule an appointment for an orthodontic consultation.
You can read more about this topic in the Dear Doctor magazine article "The Importance of Orthodontic Retainers."
By Morshed Dentistry
January 05, 2013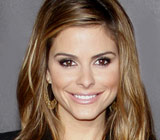 Maria Menounos, an independent filmmaker, actress, and co-host of daily entertainment news program Extra, learned at an early age about the importance of maintaining good general and dental health when her father, Constantinos, a Greek immigrant, was diagnosed with type 1 diabetes. As a result, her parents made sure the family consumed a diet filled with fresh fruits and vegetables, many of which they produced themselves. Maria and her family also consumed little-to-no junk food.
Menounos is still committed to helping those with diabetes. In fact, because she saw first hand the power of communication in the lives of diabetes patients and their families, Menounos is an avid ambassador for the American Diabetes Association.
Maria's experience with diabetes is one that she shares with millions of people worldwide. And if you or someone you care about is suffering from this disease, it's important to be aware of the connection between diabetes and oral health. Recent research has shown a link between two chronic inflammatory conditions: periodontal (gum) disease and diabetes. Evidence consistently reveals that diabetes is a risk factor for increased severity of periodontal disease and conversely, periodontitis is a risk factor for worsening blood glucose control in patients with diabetes and may also increase the risk of diabetic complications. Periodontal inflammation is also associated with an elevated systemic (general body) inflammatory state and an increased risk of major cardiovascular ("cardio" – heart; "vascular" – blood vessel) events such as heart attack, stroke, adverse pregnancy outcomes (e.g., low birth weight and preterm births) and altered blood sugar control in people with diabetes.
If you are interested in learning more about periodontal disease, you can continue reading the Dear Doctor magazine article "Diabetes & Periodontal Disease." Or, if you are diabetic and fear you may have periodontal disease, you can contact us today to schedule an appointment so that we can conduct a thorough examination. During this private consultation, we will also discuss any questions you have as well as what treatment options will be best for you. And to read the entire interview with Maria, please see the Dear Doctor magazine article "Maria Menounos."